Making a positive difference to the lives of people in our community.
Providing hope and a better future for our clients and the community by informing, educating, supporting, collaborating and advocating to enable their long term resilience.
Client first, everytime.
People – attracting those who are committed to our vision.
Integrity – honesty and credibility undepins our work.
Teamwork – shared knowledge and service excellence.
Innovation – lateral solutions to problems.
Quality – the pursuit of continual improvement in what we do.
Lifelong learning – proactive professional development.
Respect – for views and beliefs differing from our own.
Community – making a difference through team work, cooperation and a 'can do' attitude.

Thank you to Lotterywest for funding our emergency relief program.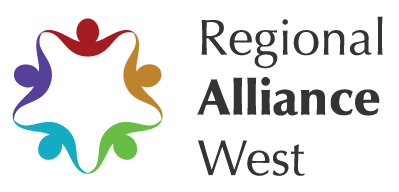 Please Donate furniture and / or household goods in reasonable condition to help our clients. Please contact us if you would like us to pick up.
Contact us on (08) 9938 0600
or
Planning the move
RAW can assist you with finding a place to live.
Finance
We can assist with sorting out an income and helping you to budget.
Support
Regional Aliiance West can connect you with other support services.
Employment Assistance
We will help you get back into work and connect you with employment, training & volunteer opportunities.
Find out more about how we can help